Safety and hygiene
We take all the necessary measures and precautions
to make your time here as safe and carefree as possible.
A team of lifeguards especially trained for pool facilities is available at all times to ensure the smooth function of the park and the rides, as well as the safety of our visitors.
A doctor is at the park at all times to offer first-aid.
In case of an emergency, the nearest public hospital is only 5 minutes away by car.
There is also a private clinic only 2 minutes away.
Our pools are inspected and their parts thoroughly cleaned every day by a team of professionals, using state of the art equipment. 
A water recycling system runs all day long, ensuring the waters in our pools remain clean and safe for you to enjoy.
Our slides were made in 2018 and go through regular maintenance checks, to ensure they always meet the safety standards.
Splash Waterpark holds the ISO and TUV certificates for safety and proper functioning.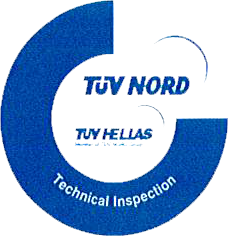 Please, read and follow all the important rules of the Park.
Our staff and lifeguards will carry out their work with your assistance.
General rules
Children should not be left unattended. Children that are not potty–trained must wear a swim diaper.

Pregnant women and those with heart or medical conditions should not ride attractions.

Animals are not allowed in the Park.

The Park is not responsible for any lost or stolen items.
Pool and slides
Please shower before entering pool.

It is strictly prohibited to bring glass around the pools.

No diving and no running around the pool.

If you are bleeding, you are not allowed to use the pool or slides.

Children under the age of 12 cannot use the high-speed water slides.

The minimum height allowed at the slides is 130cm.
Food and beverages
Food and drinks that do not come from our facilities, are not allowed in the park.
Admissions, tickets and refunds
A ticket offers you unlimited use of the swimming pools and water slides of Splash Waterpark.

Please note that we cannot offer free admission even to those not wishing to use the slides or pools.

In case of unfavorable weather conditions, the rides may be temporarily or permanently closed. If this happens, we don't offer a refund.